Party Chief (Surveyor)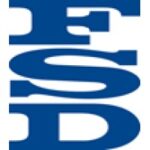 Farley Smith & Denis Surveying Ltd
Party Chief (Surveyor) Job Description 
Primary Purpose
The Party Chief serves as the lead worker on a survey crew and instructs Instrument Persons on survey techniques. The incumbent is responsible for ensuring a safe work environment for the crew and escalating any Health, Safety or performance concerns to the appropriate contacts.
Key Accountabilities
Lead crew in conducting Land Surveys
 Lead the activities of a field survey crew and instructs in survey techniques
 Oversee daily activities of crews
Complete timesheets for work crew on a daily basis
Keep accurate notes, records, and sketches of work performed. Ensure all documents/data are properly secured
Submit daily site inspections to supervisor
Correctly document disbursements
Ensure that all field notes are complete (i.e. traverse/boundary lines coloured, station and backsight information recorded, north area/street names/lot numbers included, provide legal description, date, weather, personnel, GPS site calibration, etc.)
Ensure traverse loops are closed
Ensure resections are completed utilizing multiple backsights and proper geometry
Obtain redundant measurements on traverse points
Ensure proper functioning and use of all company equipment
Report malfunctioning and broken equipment
Ensure all equipment is returned to vehicle prior to leaving work site
Undertake regular/documented checking of tribrachs, prism poles and levels. Inspect tribrachs and prism poles at least weekly
Determine work hours for field crew within parameters of company policies
Interact with clients to provide details of work to be done or completed
Review existing plans and deeds to survey areas in detail
Health and Safety
Ensures adherence to company procedures and safety practices
Complete daily site inspections to ensure safe working conditions
Accept responsibility/delegation of duties with respect to vehicle maintenance and safety
Conduct daily circle check of vehicle and prepare vehicle safety checklist
Training of Instrument Persons
Train instrument persons on the use of company equipment and survey techniques
Responsible for the safety of all parties in a work crew and for traffic control on all work sites.
Understand the company's health & safety policies and ensure that each crew member works in a safe manner and with the necessary safety equipment per company policy
Train new employees in safe working methods
Job Description
All employees of FSD are expected to follow health and safety policy, procedures and work practices at all times. Employees are also responsible for the completion of all health and safety training, as assigned. Employees with staff supervision and/or management responsibilities will ensure that assigned staff abide by the above, and actively identify, assess and correct health and safety hazards, as required.
Required Qualifications
Education & Training
Degree or Diploma in Geomatics, Civil Technology, Survey Engineering Technician or equivalent
Working at Heights, WHMIS, First-Aid & CPR
The Ontario Traffic Manual's Book 7 (Temporary Conditions
Experience
3-5 years of relevant work experience
Experience operating a Trimble S – Series Robotic Total Stations, Trimble GPS Receivers, TSC3 data collectors using Trimble Access Software
2+ years of experience in a client facing roles
Knowledge/Skills/Abilities
Ability to mentor and direct junior staff on various projects
Ability to communicate information in a clear and professional manner
Strong work ethic and ability to work under pressure
Ability to work as part of a team
Strong problem solving skills
Nature and Scope

 Contacts: The Party Chief must maintain clear communication with field crews to complete regular job duties. They will also communicate with, technical, management and administrative staff to relay information. While performing field work the incumbent will regularly communicate with other workers, customers, and members of the public. As a representative of FSD, the Party Chief is expected to communicate with external parties in a professional manner.
Level of Responsibility: The Party Chief ensures their assigned land surveys are conducted in an accurate, efficient and safe manner. The Party Chief is responsible for directing the daily work activities of the Instrument Person. Responsible for ensuring a safe work environment and relaying messages in a timely manner. The Party Chief must report all Health, Safety and/or performance concerns to the FSD supervisor.
Decision-Making Authority: Party Chief makes regular decisions regarding the how the work is to be performed at the field location. Surveying and service issues may also be escalated to the supervisor, Development Lead or OLS responsible for the project.
Physical and Sensory Demands: Attention to detail, multiple distractions in field depending on work location, noise levels requiring hearing protection at certain field sites Lifting and carrying up to 20Kg on a daily basis, walking on snow, ice, muddy and uneven terrain. Climbing ladders. Pounding bars into ground/ice. Digging up bars.
Working Environment: Adverse weather conditions and natural terrain. Work is performed in urban and remote locations