Instrument Person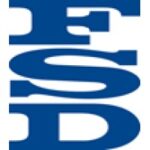 Farley Smith & Denis Surveying Ltd
Primary Purpose
The Survey Assistant works in the Field with the Party Chief (Surveyor) to conduct various land surveys. The incumbent is responsible for ensuring equipment is available and in proper working order for each job.
          Key Accountabilities
Provide Assistance to Party Chief in conducting Land Surveys
 Ensure all equipment required for the work crew is in proper working order and loaded into the work vehicles prior to the work crew setting out for the days
Assist the Party Chief on a wide variety of survey work including legal, laser scanning, construction and topographic surveys.
Act as a representative of our company in the filed providing respectful and knowledgeable liaison between the office and client in the field.
Be actively involved with the Party Chief at the end of each day regarding any uploads and number of Survey monuments or any other extra gear that may be needed for the following day's projects.
As directed by the Party Chief, remove old field files from the data collectors that are no longer required.
Maintain records of field project files in notebooks to ensure that all daily work is downloaded and stored properly at the end of each day.
Complete a Fault Analysis Report for all equipment that is sent out for repairs and give the completed report to the Party Chief.Health and Safety
Maintain accurate records of vehicle conditions for the work crew (i.e. ensuring the safety and cleanliness, checking/logging tire pressure, checking fluids (oil, coolant, windshield washer).
Wear appropriate Personal Protective Equipment (PPE) as per company policies.
Adhere to company Health & Safety Policies.
Maintain conditions (safety and cleanliness) of company vehicles.All employees of FSD are expected to follow health and safety policy, procedures and work practices at all times. Employees are also responsible for the completion of all health and safety training, as assigned. Employees with staff supervision and/or management responsibilities will ensure that assigned staff abide by the above, and actively identify, assess and correct health and safety hazards, as required.

Required Qualifications 

Education & Training


Relevant college level diploma or university degree is considered an asset
Working at Heights, WHMIS, First-Aid & CPR (will be required once employed with FSD)
The Ontario Traffic Manual's Book 7 (Temporary Conditions) (will be required once employed with FSD)Experience
2+ years of experience operating Total Stations, GPS Receivers, and surveying software (or combination of education and experience)
2+ years of experience in a client facing roleKnowledge/Skills/Abilities
Strong work ethic and ability to work under pressure
Ability to work as part of a team
Great attention to detail
Ability to communicate information in a clear and professional mannerNature and Scope
Contacts: The incumbent has direct communication with Party Chief and other field crews to complete regular job duties. They will also communicate with technical, management and administrative staff to relay information. While performing field work the incumbent will regularly communicate with other workers, customers, and members of the public.
Level of Responsibility: The Party Chief will rely on this role for information and updates. Responsible for ensuring messages are relayed in a timely manner.
Decision-Making Authority: Survey Assistant duties are performed under the direction of the Party Chief.
Physical and Sensory Demands: Attention to detail, multiple distractions in field depending on work location, noise levels requiring hearing protection at certain field sites Lifting and carrying up to 20Kg on a daily basis, walking on snow, ice, muddy and uneven terrain.
Working Environment: Adverse weather conditions and natural terrain. Work is performed in urban and remote locations.